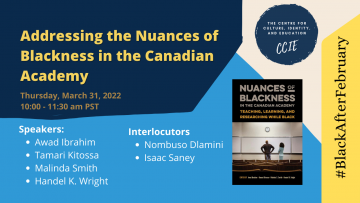 Thursday, March 31 2022 |  10:00 – 11:30 am PST |  2:00- 3:30 pm EST Recording As part of our #BlackAfterFebruary series we present: Addressing the Nuances of Blackness in the Canadian Academy Chair/Moderator: Handel Kashope Wright Speakers: Awad Ibrahim Tamari Kitossa Malinda Smith Handel Kashope Wright Interlocutors: Nombuso Dlamini Isaac Saney Panel Description: Join […]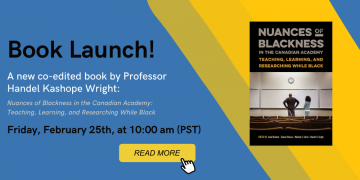 Friday February 25th, at 10:00 – 11:00 am (PST) Recording The essays in this collection make visible the submerged stories of Black life in academia. They offer fresh historical, social, and cultural insights into what it means to teach, learn, research, and work while Black. Please join Awad Ibrahim, Tamari Kitossa, Malinda S. Smith and […]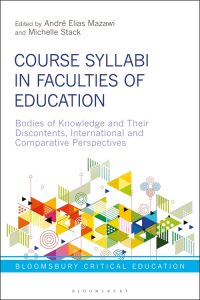 Tuesday, December 1st, 2020, 2:00-3:00PM PST
Join co-editors André Elias Mazawi and Michelle Stack (2020 Wall Scholar) for a virtual launch of their new book: Course Syllabi in Faculties of Education: Bodies of Knowledge and Their Discontents, International and Comparative Perspectives.
Dr. Jo-ann Archibald (Q'um Q'um Xiiem), former associate dean for Indigenous Education and director of the Indigenous Teacher Education Program (NITEP), and professor of Educational Studies in the Faculty of Education at the University of British Columbia will deliver a short reading from her chapter, "Embodying Raven's Knowledge in Indigenous Teacher Education".
Other contributors to the book will also be on-line to participate in a Q&A and discussion.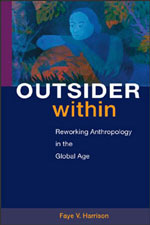 CCIE is please to announce the publication of CCIE Associate Faye V. Harrison's newest book, "Outsider Within: Reworking Anthropology in the Global Age."