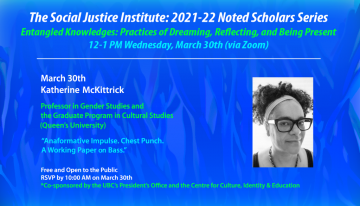 The Social Justice Institute Noted Scholars Series presents: Dr. Katherine McKitrick Professor in Gender Studies and the Graduate Program in Cultural Studies, Queen University Co-sponsored by the UBC's President's Office & the Centre for Culture, Identity & Education WHEN & WHERE Zoom March 30th, 12-1 PM  Please RSVP by March 30th at 10 AM to […]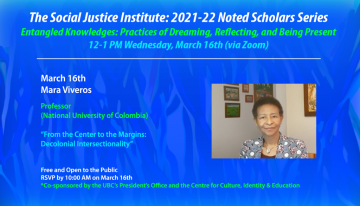 March 16th, 12-1 PM The Social Justice Institute
Noted Scholars Series presents: "From the Center to the Margins: Decolonial Intersectionality"
Dr. Mara Viveros
Professor, National University of Colombia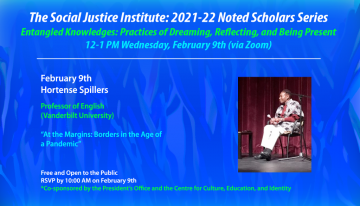 Wednesday, February 9th 2022 | 12:00 – 1:00 PM The Social Justice Institute Noted Scholars Series (2021-22) Entangled Knowledges: Practices of Dreaming, Reflecting, and Being Present Invites you to a lecture titled "At the Margins: Borders in the Age of a Pandemic" Presented by Dr. Hortense Spillers, Professor of English, Vanderbilt University RSVP by 10:00 […]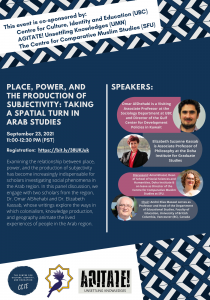 23 September, 2021 Examining the relationship between place, power, and the production of subjectivitya in the Arab region – both historically and today. In this panel, we engage with three scholars from the region, Dr. Omar AlShehabi, Dr. Elizabeth Suzanne Kassab, and Dr. Amal Ghazal, whose writings explore the ways in which colonialism, knowledge production, and geography animate the lived experiences of people in the Arab region.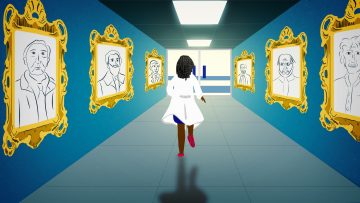 The presence of Blackness in Canadian academia exists on a continuum of underrepresented, significantly underrepresented, to negligible. The purpose of this speaker series is to foreground Black voices in fields where Blackness is particularly underrepresented, and provide actionable and measurable strategies to increase Black representation and Black excellence in these fields.
Find out more and register at events.ubc.ca/where-are-all-the-black-people/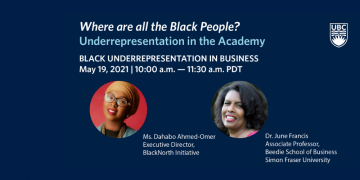 May 19, 2021 | 10:00 a.m. — 11:30 a.m. PDT
Speakers: Dr. June Francis, Ms. Dahabo Ahmed-Omer
Description: Dr. Francis and Ms. Ahmed Omer bring extensive experiences that span from the private sector, civil movement, to academic to speak about the underrepresentation of Black people in Business.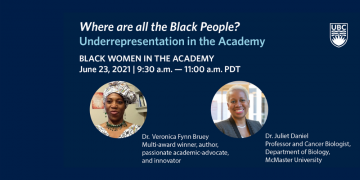 June 23, 2021 9:30am – 11:00am PDT
Speakers: Dr. Veronica Fynn Bruey, Dr. Juliet Daniel
Description: Dr. Fynn Bruey and Dr. Daniel will speak from their journey and rich experiences in the academy, offer their insights about the challenges, and share their wisdom on the important topic.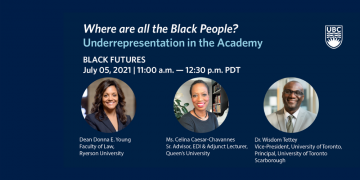 Jul 5, 2021 11:00am – 12:30pm PDT
Speaker: Ms. Celina Caesar-Chavannes, Dr. Wisdom Tettey, Dean Donna E. Young
Description: In the finale session of the series, Ms. Celina Caesar-Chavannes, Dr. Wisdom Tettey, Dean Donna E. Young will draw from their rich and wide experiences and share their thoughts, insights, and advice on Black Futures.
Where are all the Black people? Join us at this webinar series on the underrepresentation of Black people in the academy. Each session will focus on a field or discipline. 
June 10, 2021 | 11:00 a.m. — 12:30 p.m. PDT
Speakers: Dr. Charmaine Nelson, Mr. Alistair Watkins
Description: Dr. Nelson and Mr. Watkins will shed light on the issue based on their experiences as a faculty member and student perspectives.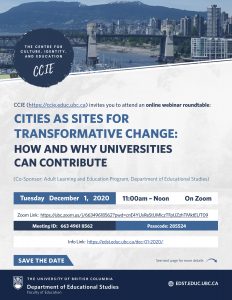 Date: December 1, 2020
Time: 11:00am – Noon
The presenters recent and SSHRC-funded project, entitled "Transforming city governments in response to disruptive change: meeting the challenges of colonization, inequity, and climate change," is an example of collaborative efforts between UBC and municipal governments that seeks to understand how Canadian cities can transform as they address the complex challenges of colonization, inequity and climate change. Preliminary insights indicate that city staff are under pressure to deliver on set priorities and timelines with little time and resources to reflect on the theories, paradigms and worldviews that inform their decision-making. Through a learning journey, city staff, community partners and researchers will work to unearth the structures within which cities operate and test alternative ways of defining and solving problems. This collective journey will explore questions such as: What histories have shaped our institutions? What processes have led to the erasure of ethno-cultural groups such as Black communities? How can we decolonize our practices? What collaborations are needed for shared decision-making? And what are the enabling conditions for transformative change?