Member presentations
CCIE member presentations beyond CCIE
Thursday 29 April – 11:45 AM – 1:15 PM (Pacific Time (US & Canada))
Organizer: Esraa Al-Muftah (Qatar University / University of British Columbia)
The perpetual [gendered] crisis in education: A genealogical analysis of the desired ideal girl in (post)colonial Bahrain   *Sara J.. Musaifer (University of Minnesota-Twin Cities)
The political mechanisms of reforming educational systems in the Gulf region   *Ibrahim Alhouti (UCL Institute of Education)
Strategizing in higher education: A critical discourse analysis   *Hadeel AlKhateeb (Qatar University)
Academic mobility, between the past and the present: The case of Qatar University   *Esraa Al-Muftah (Qatar University / University of British Columbia)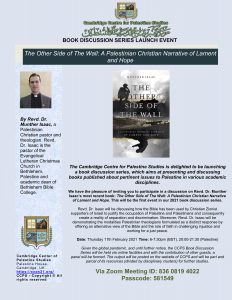 The Cambridge Centre for Palestine Studies is inviting you to participate in a discussion on Revd. Dr. Munther Isaac's most recent book: The Other Side of The Wall: A Palestinian Christian Narrative of Lament and Hope.

Recent events have brought the issue of systemic racism to the forefront prompting all orders of government and organizations to take a much closer look at racial discrimination and develop strategies to address this long standing issue.
In response, Metro Vancouver is hosting a series of forums on systemic racism for elected officials in the region featuring Dr. Handel Wright and a panel of storytellers, with discussion moderated by Kathryn Gretsinger, an award-winning CBC broadcaster. Storytellers include Neila Miled, recent PhD graduate of the Faculty of Education.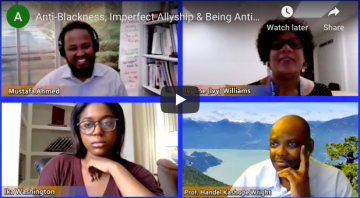 Handel Wright, Professor- Educational Studies, participated on a one hour moderated discussion (webinar) organized by Fraser Health in October 2020 on the topic "Anti-Blackness, Imperfect Allyship & Being Antiracist."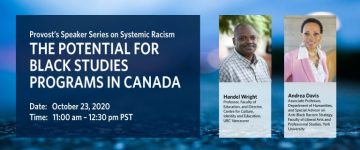 Provost's Speaker Series on Systemic Racism
Date: October 23, 2020
Building Black Studies in Canada: Moving beyond Anti-Racism Courses
Andrea A. Davis, Associate Professor, Department of Humanities, and Special Advisor on Anti-Black Racism Strategy, Faculty of Liberal Arts and Professional Studies, York University
Did Someone Say Black British Columbia? Rough Autobiographical Notes on Blackness and the Prospects of Black Studies at UBC
Handel Kashope Wright, Professor, Faculty of Education, and Director, Centre for Culture, Identity and Education, UBC Vancouver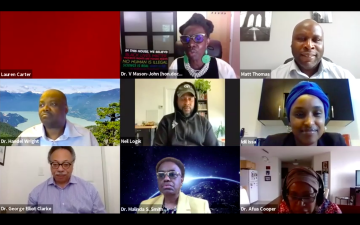 People of African-descent have been hardest hit by current circumstances. Economic distress and unemployment has disproportionately affected this population in the West, and statistics show that more individuals of African descent have died from the virus than in most other populations. This month, as well, we have had to bear witness to the public lynching of George Floyd and the suspicious death of Regis Korchinski-Paquet in Canada. Two more names added to the long list of black people who continue to be targeted and/or killed by the police.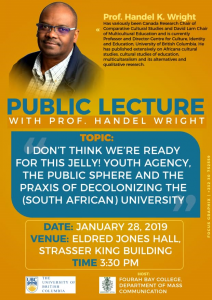 Public Lecture with Prof Handel Wright.
Watch Dr. André Elias Mazawi's seminar hosted by the Comparative, International, and Development for International and Development Education Centre (CIDEC), OISE, UoT.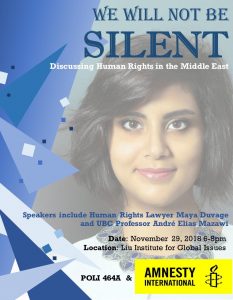 Dr. André Elias Mazawi, EDST, UBC, speaks at the Liu Institute for Global Issues.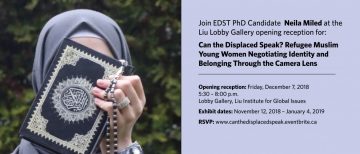 Join EDST PhD Candidate and PSI Scholar, Neila Miled, and the PhotoVoice participants for a brief presentation and Q&A session followed by refreshments and light snacks.