Member presentations
CCIE member presentations beyond CCIE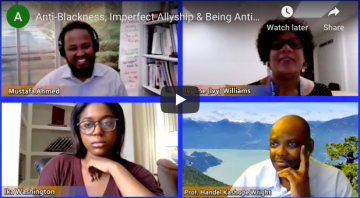 Handel Wright, Professor- Educational Studies, participated on a one hour moderated discussion (webinar) organized by Fraser Health in October 2020 on the topic "Anti-Blackness, Imperfect Allyship & Being Antiracist."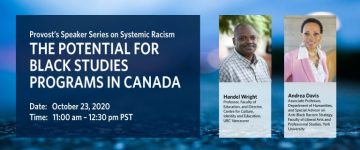 Provost's Speaker Series on Systemic Racism
Date: October 23, 2020
Building Black Studies in Canada: Moving beyond Anti-Racism Courses
Andrea A. Davis, Associate Professor, Department of Humanities, and Special Advisor on Anti-Black Racism Strategy, Faculty of Liberal Arts and Professional Studies, York University
Did Someone Say Black British Columbia? Rough Autobiographical Notes on Blackness and the Prospects of Black Studies at UBC
Handel Kashope Wright, Professor, Faculty of Education, and Director, Centre for Culture, Identity and Education, UBC Vancouver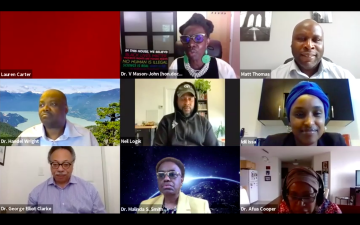 People of African-descent have been hardest hit by current circumstances. Economic distress and unemployment has disproportionately affected this population in the West, and statistics show that more individuals of African descent have died from the virus than in most other populations. This month, as well, we have had to bear witness to the public lynching of George Floyd and the suspicious death of Regis Korchinski-Paquet in Canada. Two more names added to the long list of black people who continue to be targeted and/or killed by the police.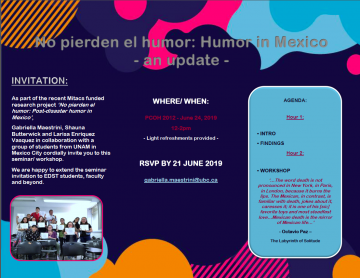 As part of the recent Mitacs funded research project 'No pierden el humor: Post-disaster humor in Mexico',  Gabriella Maestrini, Shauna Butterwick and Larisa Enriquez Vasquez in collaboration with a group of students from UNAM in Mexico City cordially invite you to this seminar/ workshop.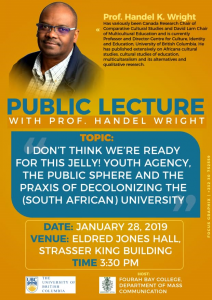 Public Lecture with Prof Handel Wright.
Watch Dr. André Elias Mazawi's seminar hosted by the Comparative, International, and Development for International and Development Education Centre (CIDEC), OISE, UoT.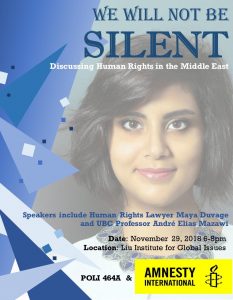 Dr. André Elias Mazawi, EDST, UBC, speaks at the Liu Institute for Global Issues.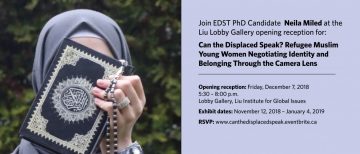 Join EDST PhD Candidate and PSI Scholar, Neila Miled, and the PhotoVoice participants for a brief presentation and Q&A session followed by refreshments and light snacks.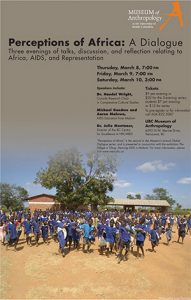 This public lecture was delivered by Dr. Handel Kashope Wright as part of the Museum of Anthropology's Perceptions of Africa: A Dialogue series, which featured community-centred talks, discussion, and refl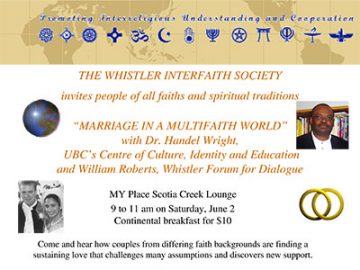 In this keynote address paper, Dr. Handel Wright explores the phenomenon of cross-cultural and interface marriage in Canada and the United States.