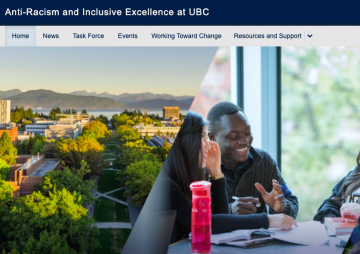 UBC has launched its website on Anti-Racism and Inclusive Excellence.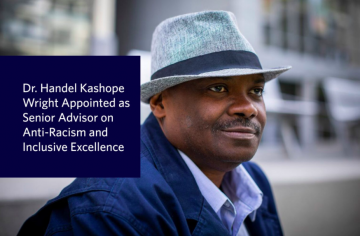 In addition to advising President Ono on addressing issues of race, racism, representation and inclusive excellence, Dr. Wright will liaise with senior leaders, support the implementation of the Inclusion Action Plan, and develop an effective outreach strategy to the UBC community to advance understanding of race, racism and anti-racist strategies and facilitate town/gown relationships with anti-racism groups and communities of colour.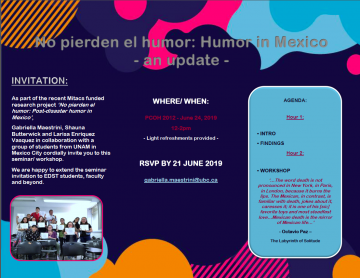 As part of the recent Mitacs funded research project 'No pierden el humor: Post-disaster humor in Mexico',  Gabriella Maestrini, Shauna Butterwick and Larisa Enriquez Vasquez in collaboration with a group of students from UNAM in Mexico City cordially invite you to this seminar/ workshop.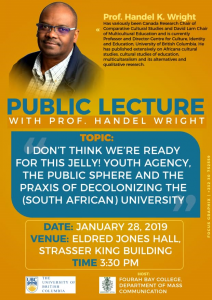 Public Lecture with Prof Handel Wright.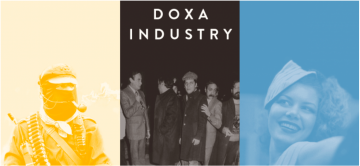 The Doxa Documentary Film Festival panel on Indigenous Women in Documentary takes place on Monday, May 6th, 10:30am, at The Post, 110-750 Hamilton Street, Vancouver. 
EDST Alumna, Dr. Dorothy Christian (Filmmaker and Associate Director of Indigenous Initiatives at the Teaching and Learning Centre at SFU) and EDST PhD student and CCIE member, Sonia Medel (Curator and Community Partnerships Coordinator at the Vancouver Latin American Film Festival) are on the panel alongside Marie Clements (Director of the soon to be released Red Snow), Jules Arita Koostachin (Filmmaker and Producer and PhD candidate with the Institute of Gender, Race, Sexuality, and Social Justice at the University of British Columbia), and Kristy Assu (Production Supervisor of of the film Edge of the Knight). The panel offers a distinctive and important panel on the intersections of Indigeneity, gender, films, and representation in varied contexts of practice and action.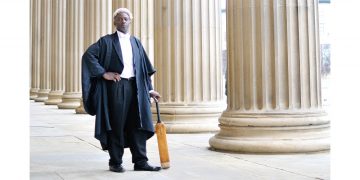 A British Nigerian actor who has been a regular visitor to British Columbia over the last ten years is returning to Vancouver with not one, but two plays at the Havana Theatre on Commercial Drive between 7th and 11th May.