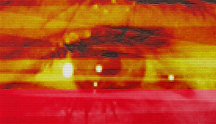 March 5 and 12, 2009
12:00 p.m. – 2:00 p.m. | Neville Scarfe Building, Room 310
CCFI Noted Scholar Lecture Mini-Series
McLuhan and the Body as Medium | March 5, 2009
Dr. Richard Cavell is Professor of English at UBC and author of McLuhan in Space: A Cultural Geography. He is also the creator of the Specters of McLuhan website and joint founding director of the Cultural Spaces series, University of Toronto Press.
The MisEducated Imagination: McLuhan's Creativity | March 12, 2009
Dr. Arthur Kroker, Canada Research Chair in Technology, Culture and Theory & Professor, Political Science, University of Victoria.
One Code To Rule Them All… | March 12, 2009
Dr. Suzanne de Castell, Professor and Dean, Faculty of Education, Simon Fraser University.