Professor, Department of Anthropology & Institute of Oceans and Fisheries, University of British Columbia
Professor hagwil hayetsk's (Charles Menzies) primary research interests are the production of anthropological films, natural resource management (primarily fisheries related), political economy, contemporary First Nations' issues, maritime anthropology and the archaeology of north coast BC. He has conducted field research in, and has produced films concerning, north coastal BC, Canada (including archaeological research); Brittany, France; and Donegal, Ireland.
Hagwil hayetsk is a member of Gitxaała Nation on BC's north coast and an enrolled member of the Tlingit and Haida Tribes of Alaska.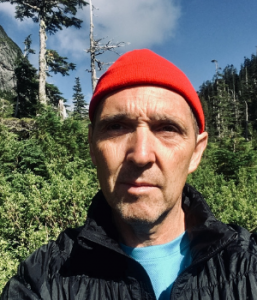 Contact Information
Email charles.menzies@ubc.ca
Twitter @charlesmenzies
Website https://charlesmenzies.blogspot.ca