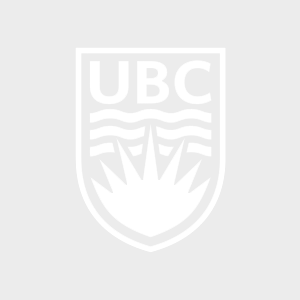 In this CCIE Noted Scholars Lecture Series, Professor Ong argues that the ambitious Asian city is a branded state-space, a spectralized site that coordinates and generates flows of global knowledge, actors, and values.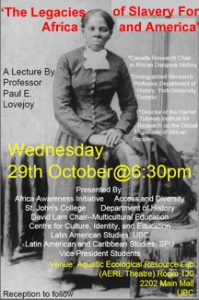 A lecture by Professor Paul E. Lovejoy, Canada Research Chair in African Diaspora History; Distinguished Research Professor, Department of History, York University, Toronto; and Director of the Harriet Tubman Institute for Research on the Global Migrations of African Peoples.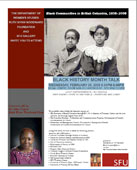 A Black History Month talk by Dr. Afua Cooper, Ruth Wynn Woodward Chair.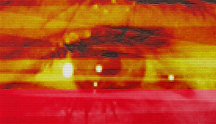 CCFI Noted Scholar Lecture Mini-Series, featuring Dr. Richard Cavell, Dr. Arthur Kroker, and Dr. Suzanne de Castell.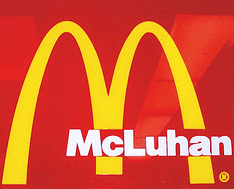 CCFI Noted Scholar Lecture Mini-Series featuring Dr. Kate O'Riordan, Senior Lecturer in Media and Film at the University of Sussex, and Dr. Stuart J. Murray, Assistant Professor of Rhetoric & Writing in the Department of English at Ryerson University.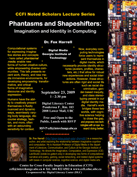 CCFI Noted Scholars Lecture by Fox Harrell, Assistant Professor of Digital Media in the department of Literature, Communication, and Culture at the Georgia Institute, and researcher, author, and artist exploring the relationship between imaginative cognition and computation.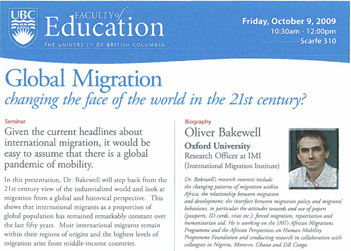 Lecture by Dr. Oliver Bakewell, Research Officer at International Migration Institute (IMI) at Oxford University.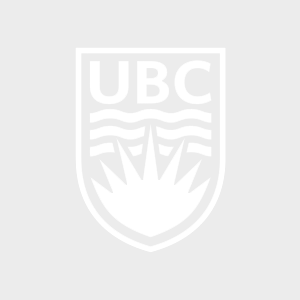 A presentation by respected Elder and Spiritual Leader, Bawdwaywidun, Eddie Benton-Banai, Full-blood Ojibwe, Fish Clan, from the Lac Courte Oreilles Band of Lake Superior Ojibwe, Wisconsin, USA.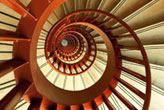 CCFI Noted Scholar Lecture: Queering Health with Pride with Dr. Lochlann Jain, Department of Anthropology, Stanford University.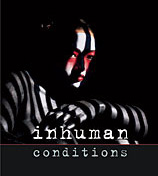 Presentations by Dr. Pheng Cheah, professor in the Department of Rhetoric, University of California at Berkeley.