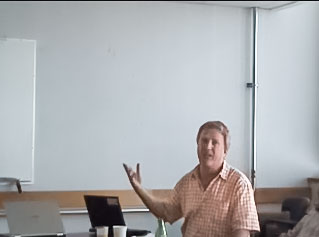 This paper by Dr. Michael Hoechsmann focused on how changes in access to technology have facilitated new conditions for young people to shoot, cut and mix multimodal texts, and the emergence of the Internet as 'home theater' for a global audience has enabled youth to communicate across borders and across the street.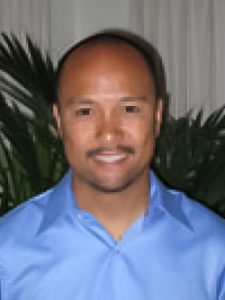 This presentation by Dr. Zeus Leonardo centered around the critical theme of whiteness.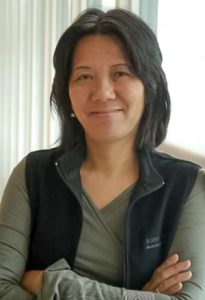 Professor Ien Ang discusses how the media can play a constructive role in promoting the creation of a multicultural nation.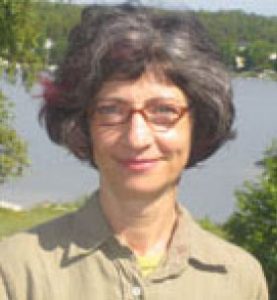 This presentation by Dr. Jody Berland addressed the increasing visibility of animals in contemporary image culture.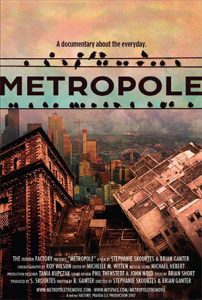 CCIE was pleased to feature a showing of the feature documentary, METROPOLE, a visual essay that explores the everyday dimensions of social class in urban North America.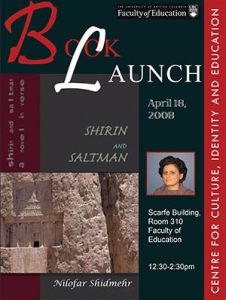 Book Launch for Shirin and Salt Man by Nilofar Shidmehr.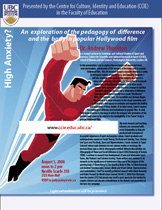 In this presentation, Dr. Andrew Thornton aims to explore the seemingly self-aware and ironic, even postmodern, construction of the imagery of the heroic body in popular Hollywood film.

The Centre for Culture, Identity and Education presents a series of talks for Black History Month.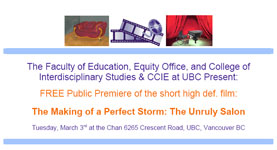 Talented director NFB award-winning Thomas Buchan trains his sensitive lens on the formidable barriers to access, community, and educational equity spoken about by UBC students with disabilities whom he interviewed
alongside the performers, artists, scholars and faculty.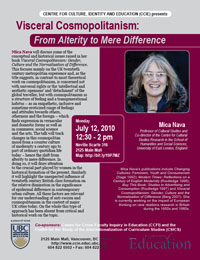 Professor Mica Nava will discuss some of the conceptual and historical issues raised in her book "Visceral Cosmopolitanism: Gender, Culture and the Normalisation of Difference."